We have a world-class team of clinicians, led by the UK's leading orthotic specialist in the field of plagiocephaly treatment and flat head syndrome correction.
Our team is committed to incorporating the latest innovations and technological advancements into our specialist treatment areas, ensuring the best outcomes for our patients.
All of our clinicians are members of the British Association of Prosthetist and Orthotists (BAPO) and registered and regulated by the Health and Care Professions Council (HCPC).

Steve Mottram MBAPO
Steve is the UK's leading clinician in the field of flat head syndrome correction.
Steve presents nationally and internationally on cranial remoulding treatment and continues to be involved in research and development. He is registered and regulated by the UK Health Care Professions Council and has twice been the Chair of his professional association, the British Association of Prosthetists and Orthotists (BAPO) and continues to be involved with the association. He is married and has three grown-up children.
"We are truly grateful for everything that you've done for Noah. We are so happy with the shape of his head – he has come a long way with his helmets and I know that this would not have been possible without the TiMband. Your work is amazing and you really put our minds at ease. Prior to your help, we were stressed and upset about the severity of Noah's head. It was like a weight had been lifted from our shoulders after our first visit. Thank you for making our son's head round!!!! WOW!!! Eternally Grateful! Thanks Again!!"
From Claire, Tom and Noah Bardon

Sandie Waddell MBAPO
As a Senior Paediatric Specialist Orthotist, Sandy became aware of the issues...
Sandie has been working in Technology in Motion since 2004 and received formal training on cranial remoulding in the USA. She has a full appreciation of the complexities of treating these very young babies and has successfully established herself as a key authority within her field of work.
Originally from Glasgow, she moved to Yorkshire in 1988 and has worked in continuous orthotic practice ever since. She is married with three children.
"A fab team to work with. Sandie is just AMAZING!! A Big thank you for helping our twin boys. That's them signed off of treatment today and couldn't be happier with the results. It was the best decision we ever made going for their treatment! We are all going to miss you Sandie – you are one in a million!! Xxx"
Margaret Watson, Facebook

Jane Hunter
Jane qualified from Strathclyde University in October 1990 with a BSc Honours in...

Martin Bell
Martin qualified as an Orthotist in 1996 and works both within the NHS as an extended...

Denise Law
Before joining Technology in Motion, Denise worked as Principal Orthotist in a NHS...

Jamie Halliday
Jamie is an Associate Clinical Specialist with Technology in Motion, treating infants with...
Jamie is an Associate Clinical Specialist with Technology in Motion.
His duties include treating paediatric and adult patients who have complex spinal and neurological conditions such as scoliosis, multiple myeloma (a type of bone tumour) and trauma. He also sees patients who require complex lower limb bracing for foot and ankle deformities due to various conditions.
At Optimal Orthotics Ltd, Jamie sees private patients in the London area who require complex orthotic interventions.
In his free time, Jamie enjoys keeping fit, travelling and watching rugby.

Eleanor Weinberg
Having graduated from the University of Salford in 1999, Eleanor worked at...

Tony Vaidas Andrejevas
After getting BSc Hons in Prosthetics and Orthotics from University of Salford in 2013...
Lisa Chapman
Lisa is an experienced administrator with over 30 years of experience working within...

Emma Fishenden
Emma graduated from the University of Salford in 2014 with a BSc (Hons) in...

Sally Hews
In her independent practice, Braced for Scoliosis Ltd, she specialises in...
Our specialists are here to provide honest, objective clinical advice. If you have a question or need advice, get in touch with our friendly team.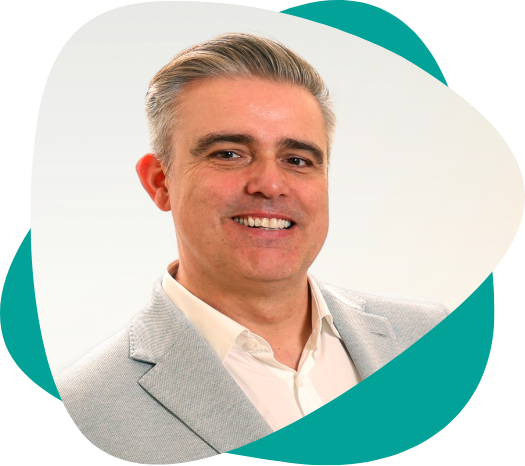 Hear from our CEO
We are the UK's largest network of Orthotic Clinics and have been changing babies' lives since 1993, Technology in Motion has practices throughout the UK, offering the very best in orthotic consultancy and corrective technology. We aim to improve our patients' way of life.
Steven Lee
Partnerships to be proud of…
Established in 1993, we have established a centre of excellence in the field of plagiocephaly and brachycephaly, and are dedicated to knowledge sharing and improving the standard of treatment and outcomes for all patients.
Are you interested in partnering with us?