Support for parents
Having a baby with flat head syndrome can feel rather overwhelming at times.
Parents frequently approach us with deep concern and uncertainty, often seeking guidance amid conflicting advice regarding the optimal approach to their child's care.
Even if your baby is in no danger, head shape irregularities can still be distressing for parents who, naturally, want what is best for their little ones. But you are not alone. In the UK, plagiocephaly affects around half of all babies under the age of one to some degree.
Our clinicians are experts in their field with years of experience caring for patients and parents going through the same thing. They are always happy to provide advice if you have any questions or concerns. Our clinicians have put together some resources here on our website that can be useful to parents, whether your child has plagiocephaly, brachycephaly, craniosynostosis or another head shape irregularity.
There are also a number of other excellent resources, communities and forums out there to turn to for support, no matter what stage of the treatment journey you and your family are at.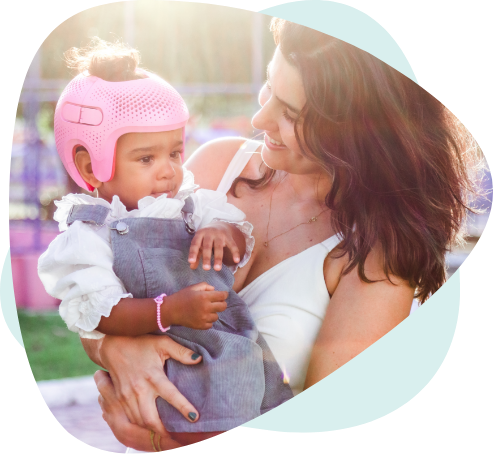 Join our community
Join our ever-growing and supportive Facebook community to connect with our experts and a network of families going through the same thing.
Our group is a supportive community of parents sharing support and advice, concerns and success stories. With expert orthotists only a message away, you can ask for professional advice on anything you need to know. The Technology in Motion Facebook page is also packed with links to the latest news and informative blog posts related to flat head syndrome and related disorders.
If you have a question or need advice, you can always get in touch with our friendly team.