Orthotic Cranial Remoulding Helmet
Designed by world-class experts in cranial remoulding and 3D-printed orthotics, TiMbandAir is an effective cranial remoulding helmet that helps gently guide your baby's head growth and regain a normal shape as they grow.
Used to treat conditions such as flat head syndrome (plagiocephaly and brachycephaly) and craniosynostosis, the TiMbandAir is custom-made for your baby using 3D printing technology and provides a comfortable and effective solution for correcting head shape irregularities.
The TiMbandAir is designed to help babies from 4 months of age and treatment can start up to the age of 14 months. Treatment is more effective at the younger ages as we use growth to bring about correction and the most rapid growth is in the earlier months of life. The helmet is worn for 23 hours a day, and treatment duration is typically between 10 to 26 weeks. For babies younger than 3 months, repositioning is often an effective solution.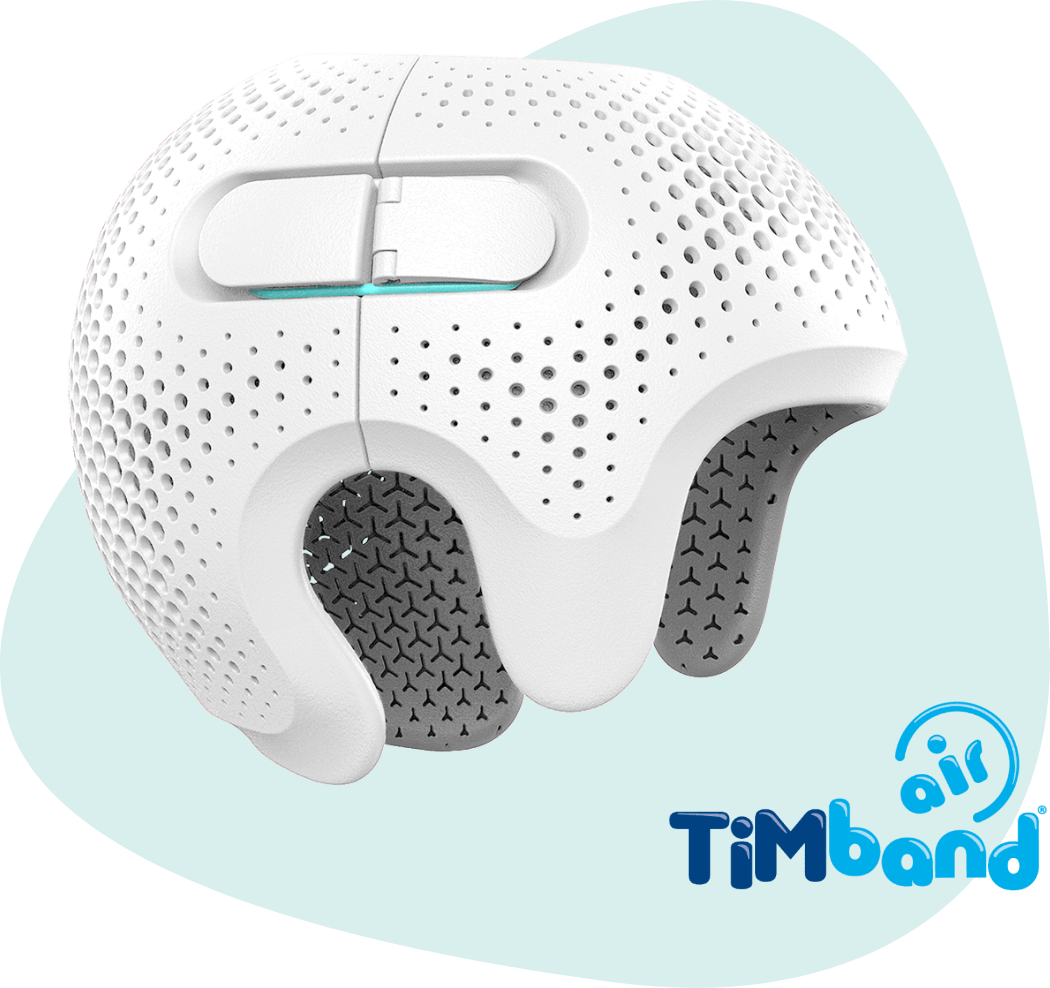 Why TiMbandAir?
Research shows that cranial remoulding helmets are the most effective solution for babies 4 months and older with severe head shape irregularities.
Using advanced product, software and modification design plus the opportunities available from 3D printing, the TiMbandAir is the most advanced cranial remoulding orthosis available. Each one is custom made to exactly fit your baby and give the very best outcomes available.
We want babies to be happy and comfortable throughout their treatment so we've partnered with Invent Medical to offer the most advanced 3D-printed cranial remoulding orthosis. We are the only licensed distributor of these helmets in the UK.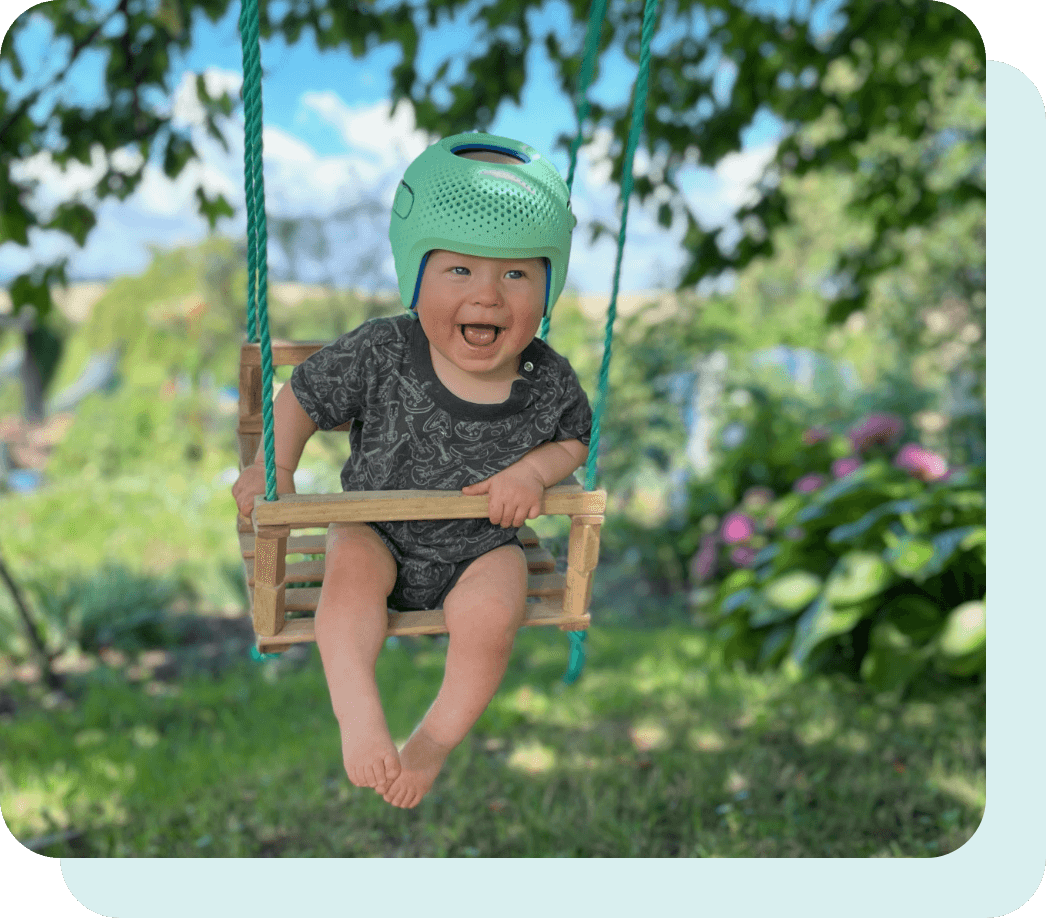 The TiMbandAir is:
Accurately configured, patient specific for each baby

Easy to use and easy to clean
Breathable, with perforations to promote ventilation and reduce sweating
Up to 50% lighter than traditional models
Thinner shells than traditional models, with each layer individually designed to provide strength, flexibility and comfort
Reduced skin issues (up to 90% fewer)
Controlled results & improved compliance
Winner of the Red Dot Best of the Best Award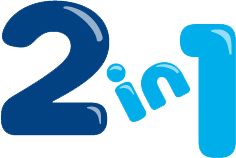 Introducing the new TiMband Air 2-in-1
As part of our commitment to innovation and continuous development of products, we have been working on developing a new improved offering.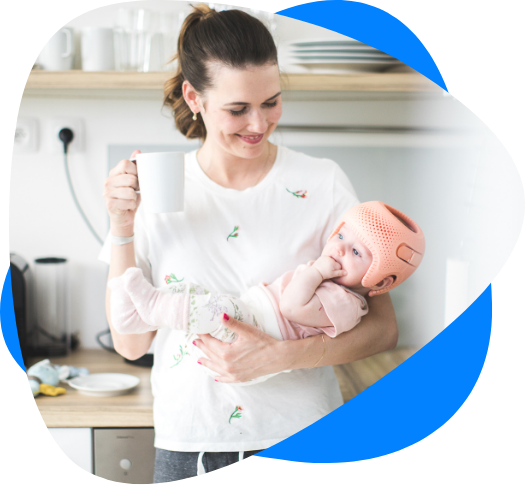 We are delighted to announce our new TiMband Air 2 in 1 helmet. Introduced in October 2023, the helmet offers:
The outcome of two helmets in a single device
Unmatched stability and comfort
First of it's type (patent-pending)
Increased comfort for baby through minimised rotation
Easier for parents to manage
Improved symmetry in a shorter timescale
No need for a second helmet in Plagiocephaly or Brachycephaly cases
Perforated liner for better ventilation and comfort
For a limited time, our 2-in-1 helmet is available at the same price as the standard TiMbandAir. Contact us to arrange an assessment or for any queries.
Book a free pre-assessment
4 Steps to Head Shape Correction
With the TiMbandAir, you'll start to see improvement in your baby's head shape in the first few days. Because the changes are unmistakable, you won't need to wait and hope – you'll see the treatment working immediately. The process involves just 4 steps:
1
We take a safe photographic scan of your baby's head using the latest high-resolution 3D scanning technology. This will ensure the helmet is the perfect fit for your baby's head shape.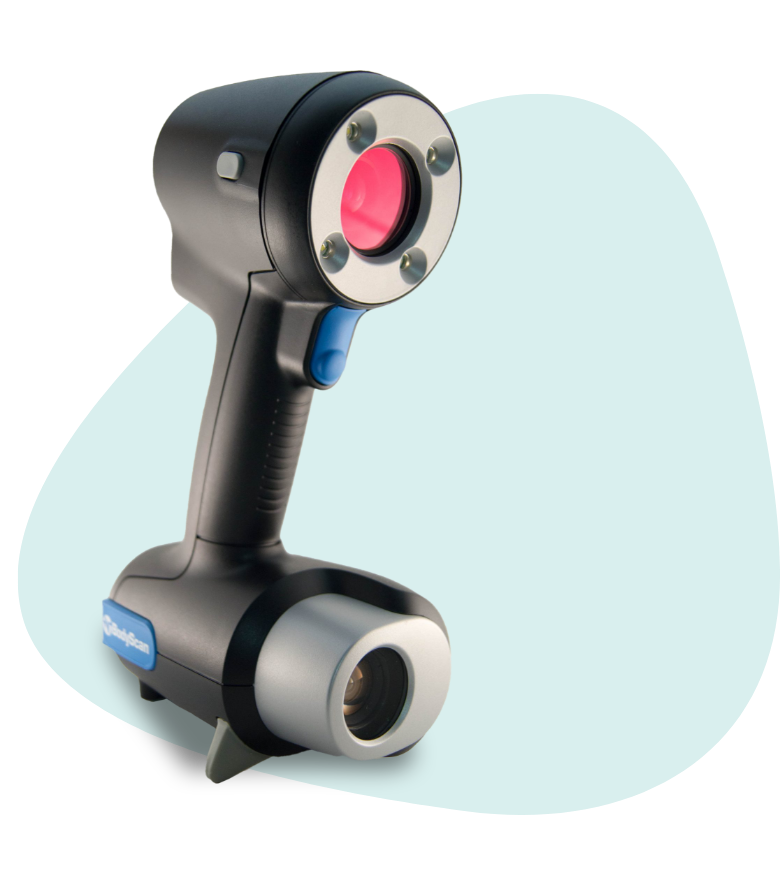 2
Our expert clinician will then talk you through the design and overall look of the TiMbandAir and answer any questions you may have before sending out to manufacture.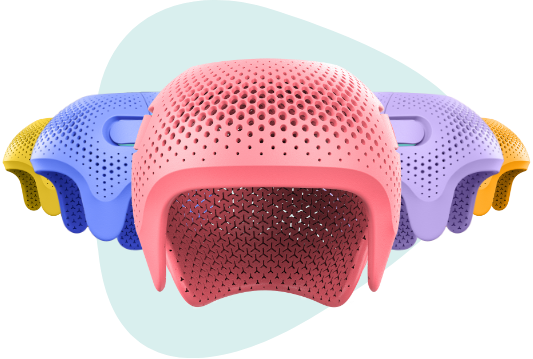 3
The helmet is then custom made using 3D printing technology.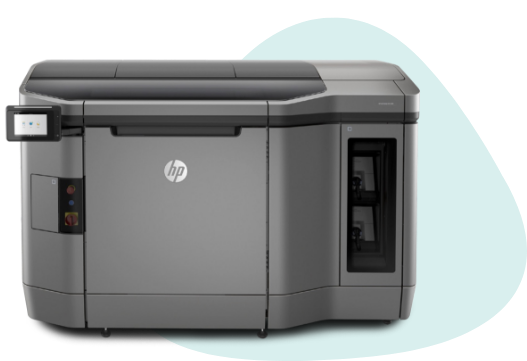 4
The helmet will then be sent over to your clinician or directly to you, ready to be fitted at your next scheduled appointment. All that's left to do is wait for your baby's TiMbandAir to bring about correction which will be a life-long positive improvement in your baby's head shape.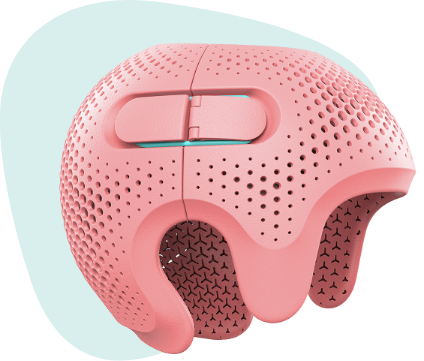 Throughout, your baby will receive expert care from one of our qualified and registered clinicians.
Read more about your treatment plan here. For more information or to set up an appointment with a clinician, contact us today.