Your baby's treatment plan
Take the first step
If you've noticed an irregular head shape on your baby or are concerned about a flat spot on their head, taking the first step is as simple as booking a pre-assessment with us.
Many parents come to us feeling worried and confused, having received conflicting advice regarding their child's care. We offer clear, clinical guidance rooted in our extensive experience and only advise treatment when necessary.
Our pre-assessment comes with no cost, no pressure from us, and no discomfort for your baby – just a professional evaluation and truthful recommendations for the best path forward.
Your Treatment Journey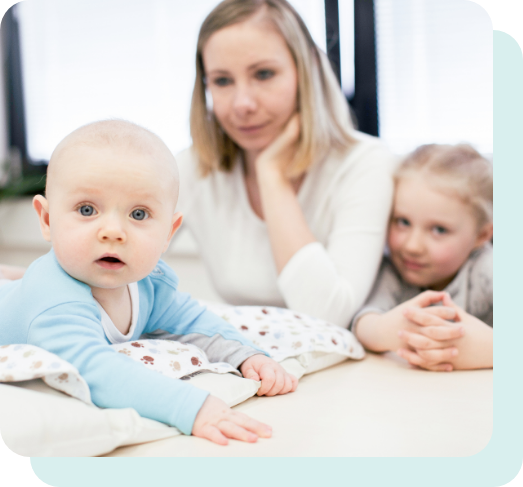 Your Pre-assessment
Your pre-assessment consultation is fully remote. In this time, we'll decide whether your baby needs treatments and what the right treatment for them will be. This depends on a number of factors – from your baby's age, their current condition and the severity of the problems you have highlighted.

From 3 months or younger, children respond well to repositioning. As they get older, parents might want to consider a cranial remoulding helmet, such as the TiMbandAir. At the age of 4 months, your baby is growing and helmet therapy is most effective

For infants under 3 months, repositioning is most effective. By 4 months, parents may explore cranial remoulding helmets such as TiMbandAir, as this is a rapid growing phase, and treatment can be completed within 4-6 months. After 12 months, head growth slows, requiring longer treatment times. Helmet therapy can begin up to 14 months and finish by 18 months.

If cranial remoulding treatment with a TiMbandAir is necessary, we provide a comprehensive treatment plan. You have the option to receive treatment at one of our clinics throughout the UK or remotely.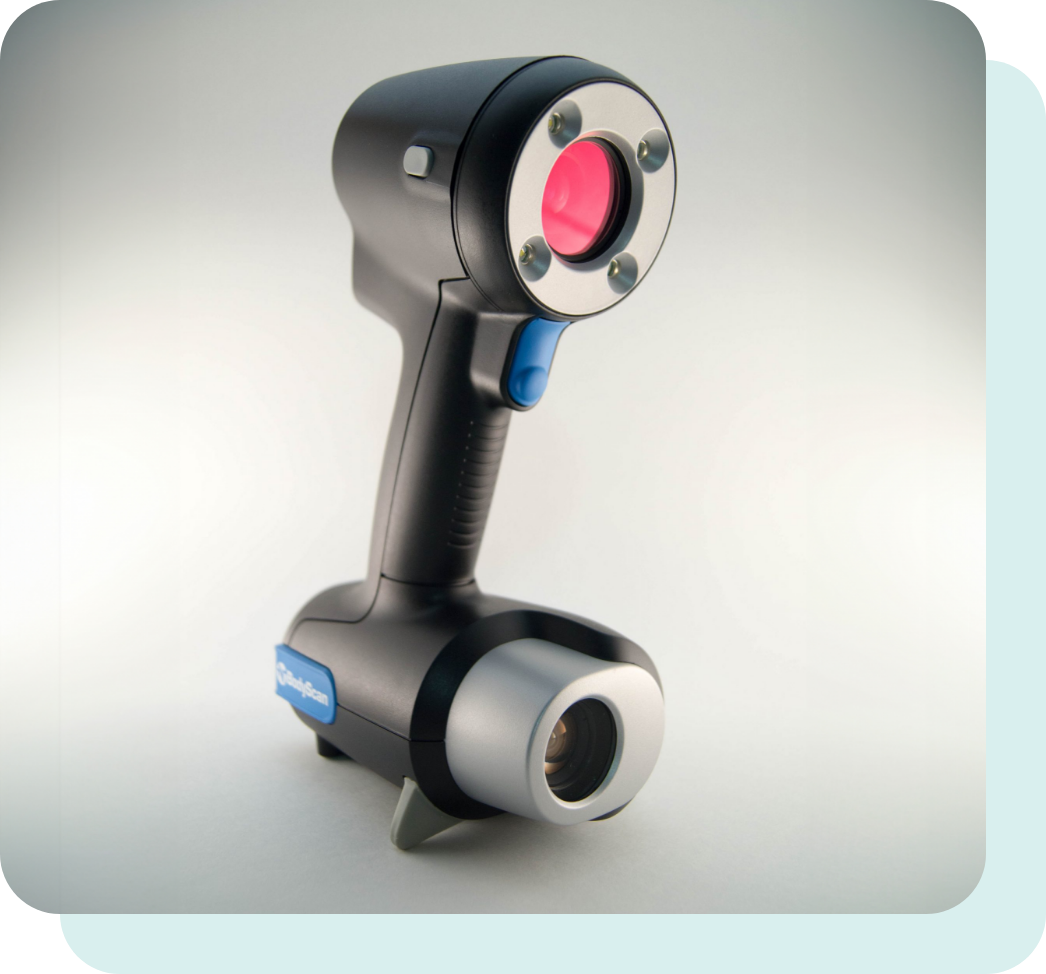 Your Scan
Next, we capture 3D images of your baby's head using baby-friendly, high-precision scanning equipment. We email the initial and final scans with instructions on how to use on the 3D viewer.
If you're receiving remote treatment from one of our clinicians, we can guide you to a local facility for a 3D scan. These scans, along with manual measurements, serve as the basis for monitoring your baby's progress during the treatment.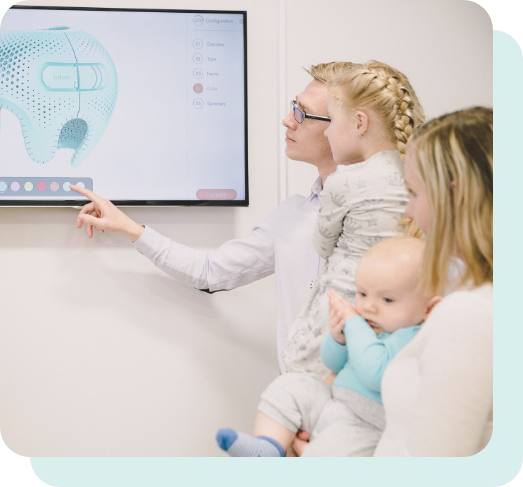 Your Design
If helmet treatment is the recommended course of action for your baby, our orthotists will custom design your child's orthotic helmet. Utilising data from the scan, we create a mould to achieve the desired head shape.
Our helmets are constructed with a semi-soft closed-cell foam liner and a durable polythene co-polymer shell, ensuring they are lightweight, comfortable, and long-lasting.
Personalise your helmet by selecting your preferred colours for the shell and padding. Visit the Helmet Design Page.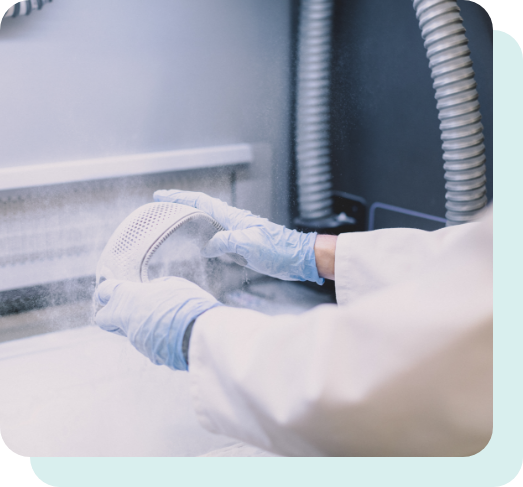 Manufacturing
With our custom model and advanced 3D printing technology, we create a patient-specific helmet for your baby. 3D printing accelerates this process, ensuring both speed and precision.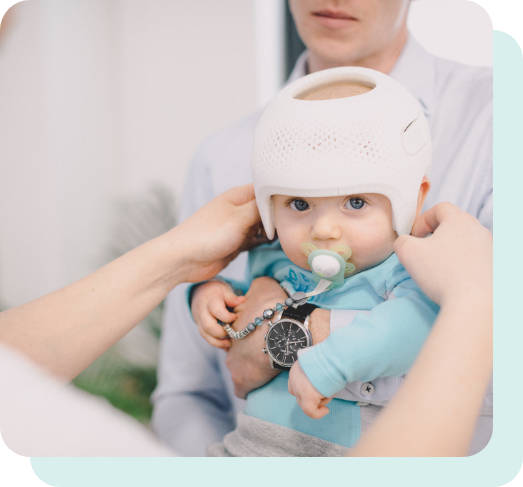 Fitting
Approximately two weeks later, we will fit your baby with their helmet, ensuring both you and your child are satisfied. During this appointment, we will discuss what you can anticipate and provide instructions on how to properly care for the helmet.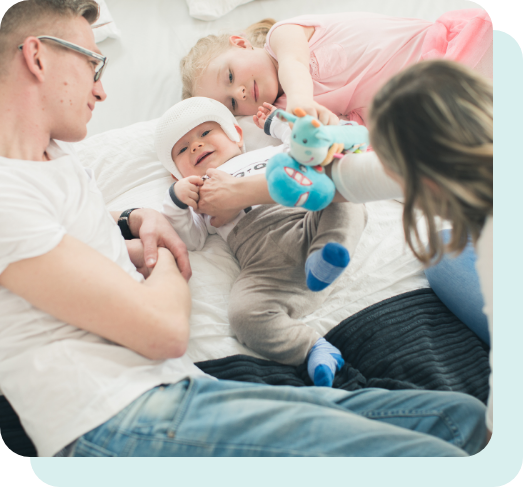 Ongoing treatment
Starting now, your baby will need to wear their treatment helmet for a minimum of 23 hours every day. It should only be taken off during bath time, if your baby has a fever, or for short intervals during treatment or physiotherapy.
Your clinician will be there to assist you throughout the treatment journey, providing reports and letters regarding your child's progress. We'll schedule regular appointments for our clinicians to monitor your child's development and make any necessary adjustments.
All patients can receive the support they need over the phone. Also, if you're an international patient, you'll get the same quality of treatment remotely with online appointments, high-accurate scans and continuous monitoring, wherever you are.
If you need more advice, you can visit our support page for more information, or book a pre-assessment and our expert clinicians will assess your child and answer any questions you have.