Partnership with NHS Trusts
Technology in Motion is the UK's most trusted and experienced provider of excellence in orthotic treatment of infants who have a head shape deformity.
We have been treating babies since 1993 with a 97% parent satisfaction rate. Our clinicians have experience in NHS hospitals, specialist units and their own private practices; bringing their experience and knowledge to our team.
We have trusted partnerships with NHS Foundation Trusts for referral and coordinated treatment.
There are 4 specialist NHS centres for craniosynostosis in the UK.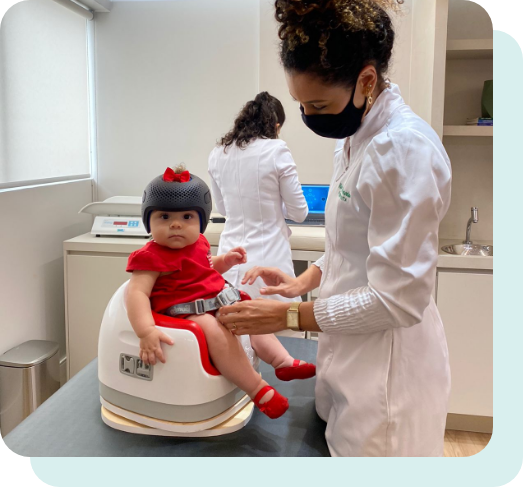 Technology in Motion works in partnership with Great Ormond Street Hospital, Alder Hey Children's Hospital, Birmingham NHS Women and Children's Trust, and Oxford Craniofacial Unit Team.
Technology in Motion partners with these specialist units to treat infants who have had the latest endoscopic surgery to release a craniosynostosis. This allows, over the next 10 to 14 months, treatment which guides head growth to correct the deforming effects of the craniosynostosis.
The NHS unit refers patients to us to provide cranial moulding orthoses post-operation. We continue to monitor the infants throughout treatment and liaise with the surgeons to ensure successful outcomes. We also contribute valuable data to the NHS to develop understanding of treatment for craniosynostosis and related conditions.
Our partnerships with the NHS have had noted benefits for patients, with this type of minimally invasive endoscopic surgery reducing operation time, lowered health risks, improved outcomes, and improved support for parents' psychological well-being.
Collaborative treatment process for craniosynostosis with NHS Foundation Trusts
NHS Trust informs parents about their treatment option with Technology in Motion.

The parent contacts Technology in Motion before craniosynostosis surgery and agrees on a clinic location.

Technology in Motion books the infant into the clinic within 5 days of their surgery.

The patient is brought to the selected Technology in Motion clinic for measurements and data capture.
Within 7 days, Technology in Motion books in the next appointment with the parents to fit their child's cranial orthoses.

Technology in Motion has ongoing reviews with the parent and their child following their treatment including clinician contact availability by phone to discuss issues between appointments.

Technology in Motion has ongoing dialogue with NHS trust, providing data and outcomes to continually review service improvements.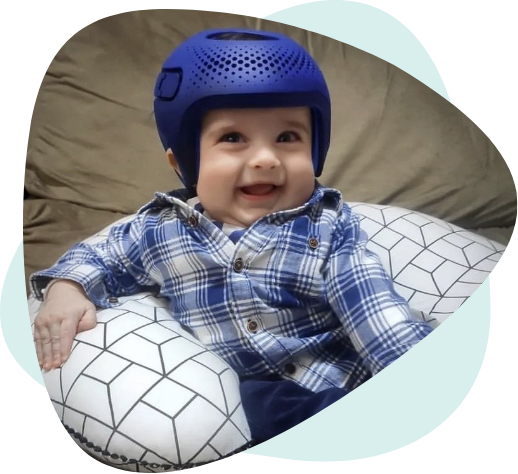 Living with Craniosynostosis
BBC Sounds Podcast
Arthur's journey with Craniosynostosis and the remarkable progress he has made with the help of Technology in Motion's TiMBandAir is a testament to the power of awareness, early intervention, and support from innovative technology. By sharing their story on BBC Sounds, Daisie and her family are spreading hope and encouragement to parents faced with the challenges of craniosynostosis.
We are the global leaders in cranial orthotic treatment, with a 97% parent satisfaction rate, providing effective and gentle care to babies since 1993.
We have trusted partnerships with NHS Trusts and extensive experience coordinating treatment with the UK's four specialised craniofacial units, including Great Ormond Street Hospital. Are you an NHS trust interested in working with us on cranial remoulding treatment?
We provide transparent, clinical advice and care based on our many years of experience and never recommend treatment unless it's needed. If you have a question or need advice, get in touch with our reassuring team.