We are leaders in the field of treatment of cranial deformities.
We specialise in cranial remoulding treatment for babies with flat head syndrome (commonly plagiocephaly and brachycephaly), craniosynostosis and other conditions where a baby's head isn't developing as it should.
Our clinicians assess and treat infants with our award-winning TiMbandAir helmets, which gently guide the baby's head to regain a normal shape as they grow.
We also provide protective headwear, the TiMbandAir Protect, for adults and children suffering from cerebral palsy, epilepsy or who self-harm.
Technology in Motion, reshaping the future.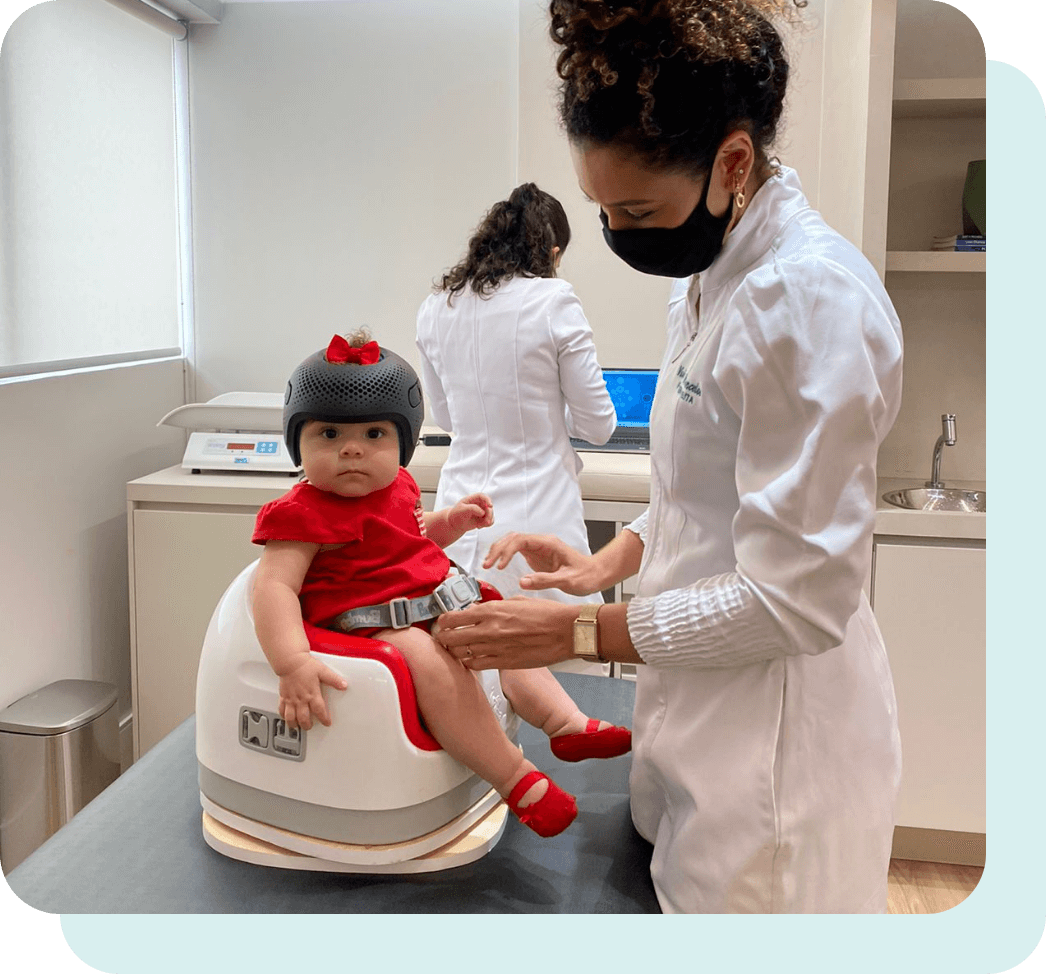 Why us?
The team is led by the UK's leading experts in the field of flat head syndrome. We first introduced the cranial remoulding treatment to the UK, and our experience is unmatched. 97% of the parents of infants that we treat report that they are delighted with the treatment that we offer.
We are a trusted partner of Great Ormond Street Hospital and other NHS Trusts. We support families worldwide with objective diagnoses, support, and expert care for their baby.
All treatment is overseen by qualified orthotists, registered and regulated by the UK Health Care Professions Council.
As expert orthotists, we are dedicated to improving the quality of people's lives through biomechanical assessment and corrective orthoses. We provide objective clinical advice and solutions and only recommend treatment when needed.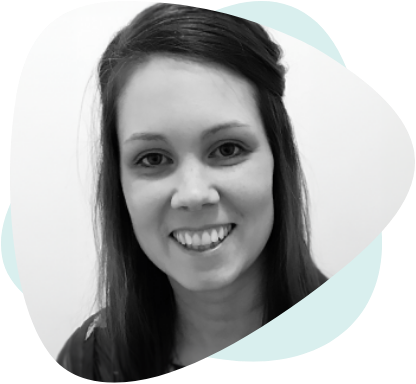 What referring clinics say about us:
We have worked with Technology in Motion for over ten years now. They are always professional, knowledgeable and above all honest and ethical. We never have any hesitation referring our patients to them. We trust they are in good hands."
Gemma Irvine, Cheadle Osteopathy
Remote appointments & treatment available wherever you are
Free Expert Assessment and treatment
Measurable results, with detailed reports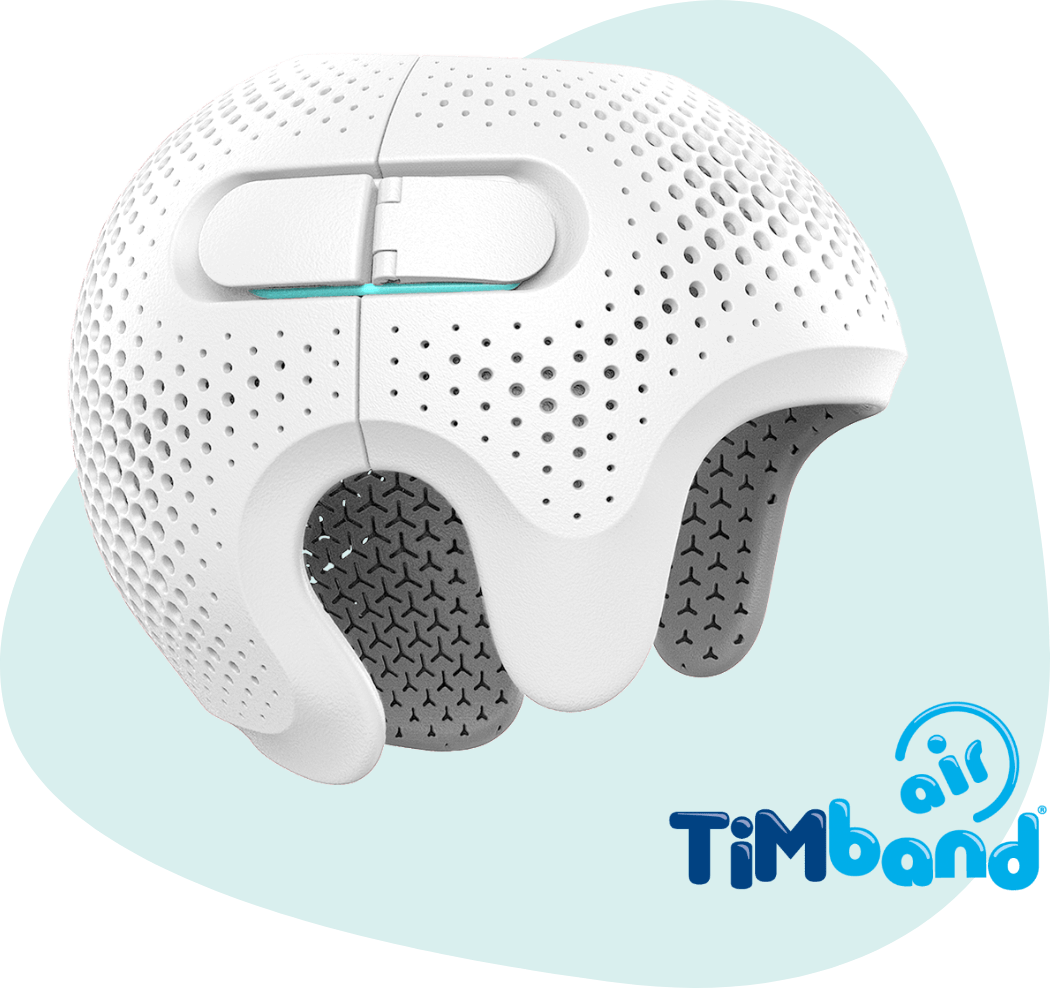 Why TiMbandAir?
Research shows that orthotic treatment using a helmet is the most effective solution for severe head shape irregularities, including plagiocephaly.
Our 3D-printed cranial orthotics are the most advanced models available, and can be custom-made without delays.
We want babies to be happy and comfortable throughout their treatment so we've partnered with Invent Medical to offer the most advanced 3D-printed cranial remoulding orthosis. We are the only licensed distributor of these helmets in the UK.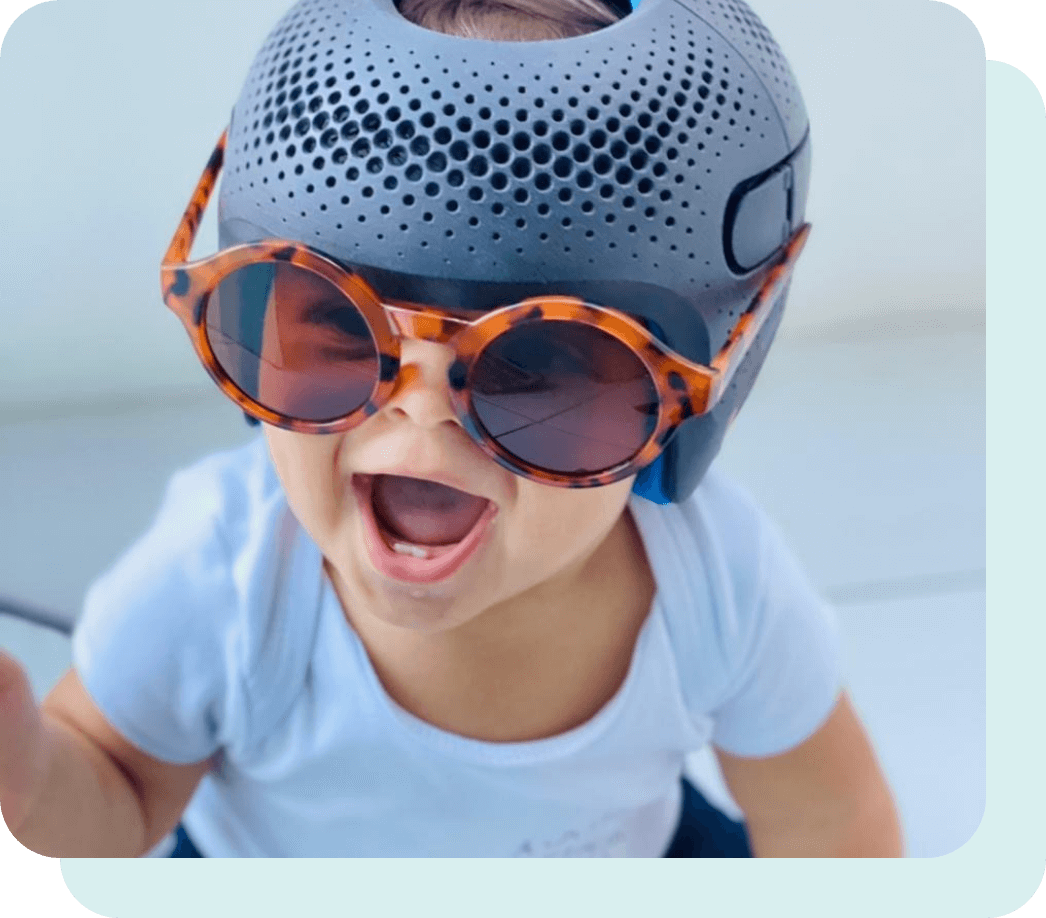 The TiMbandAir is:
Custom-made with accurate fitting for each baby
Easy to use and easy to clean
Breathable, with perforations to promote ventilation and reduce sweating
Up to 50% lighter than traditional models
Thinner shells than traditional models, with each layer individually designed to provide strength, flexibility and comfort
Reduced skin issues (up to 90% fewer)
Controlled results & improved compliance
Winner of the Red Dot Best of the Best Award
4 Steps to Head Shape Correction
With the TiMbandAir, you'll start to see improvement in your baby's head shape in the first few days. Because the changes are unmistakable, you won't need to wait and hope – you'll see the treatment working immediately. The process involves just 4 steps:
1
We take a safe photographic scan of your baby's head using the latest high-resolution 3D scanning technology. This will ensure the helmet is the perfect fit for your baby's head shape.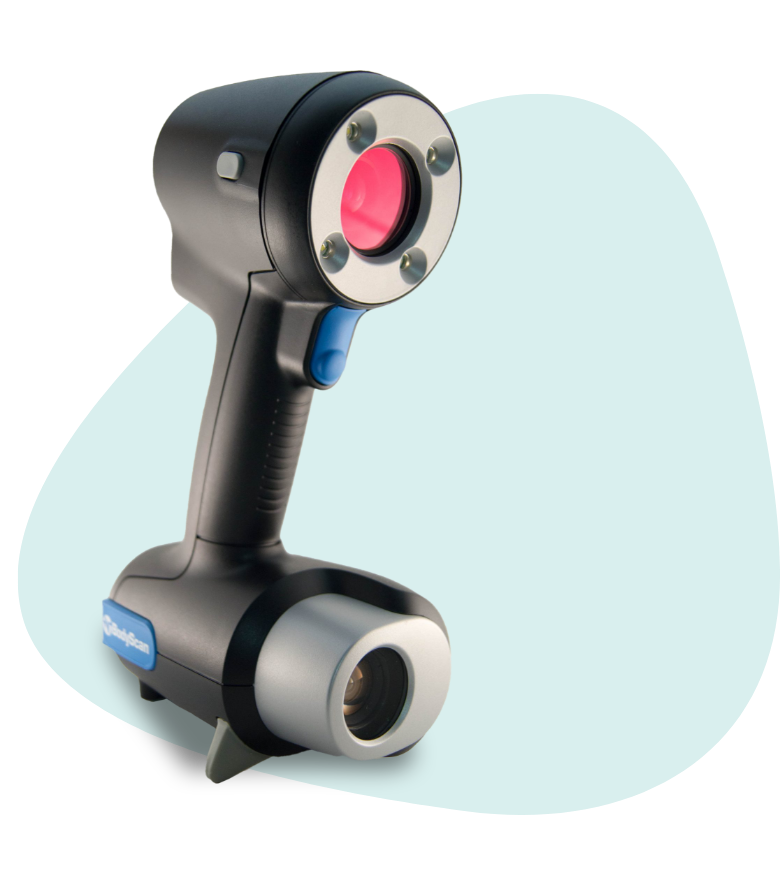 2
Our expert clinician will then talk you through the design and overall look of the TiMbandAir and answer any questions you may have before sending out to manufacture.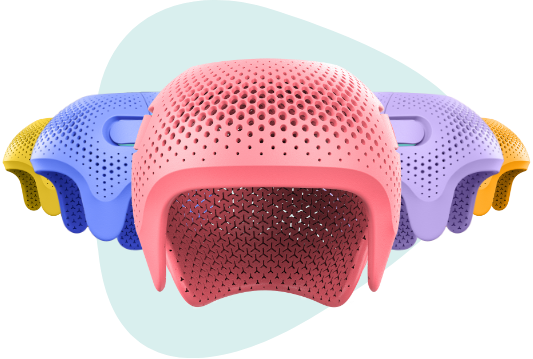 3
The helmet is then custom made using 3D printing technology.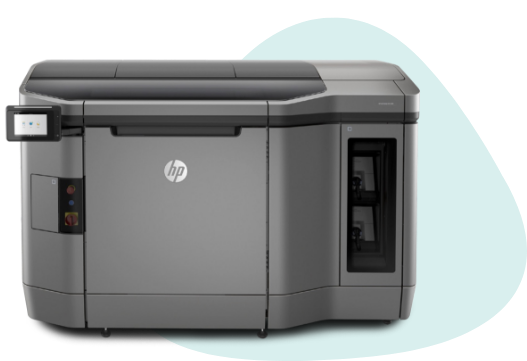 4
The helmet will then be sent over to your clinician or directly to you, ready to be fitted at your next scheduled appointment. All that's left to do is wait for your baby's TiMbandAir to bring about correction which will be a life-long positive improvement in your baby's head shape.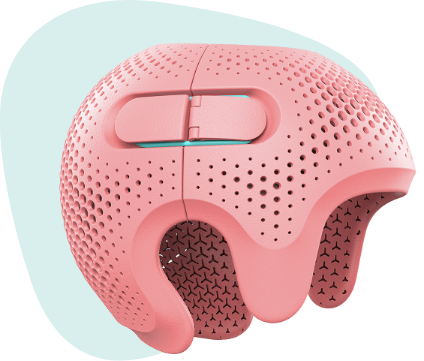 We are proud to be the exclusive UK partner of the next generation of orthotic treatment – the 3D printed remoulding helmet by Invent Medical that offers improved comfort, streamlined aesthetics and gentle care.
As always, your baby will receive expert care from one of our qualified and registered clinicians, who are led by Steve Mottram, the UK's leading clinician in the field of plagiocephaly treatment and flat head syndrome correction.
We get the best results
World-class experts
Individual treatment plans
Accurate fitting with 3D-printed models
Comfortable, breathable helmets
Easy to use and clean
Our specialists are here to provide honest, objective clinical advice. If you have a question or need advice, get in touch with our friendly team.