3D Printing Technology
Research shows that orthotic treatment using a helmet is the most effective solution for severe head shape irregularities, including plagiocephaly.
We want babies to be happy and comfortable throughout their treatment so we've partnered with Invent Medical to offer the most advanced 3D-printed cranial remoulding orthosis. We are the only licensed provider of treatment using the TiMbandAir type helmets in the UK.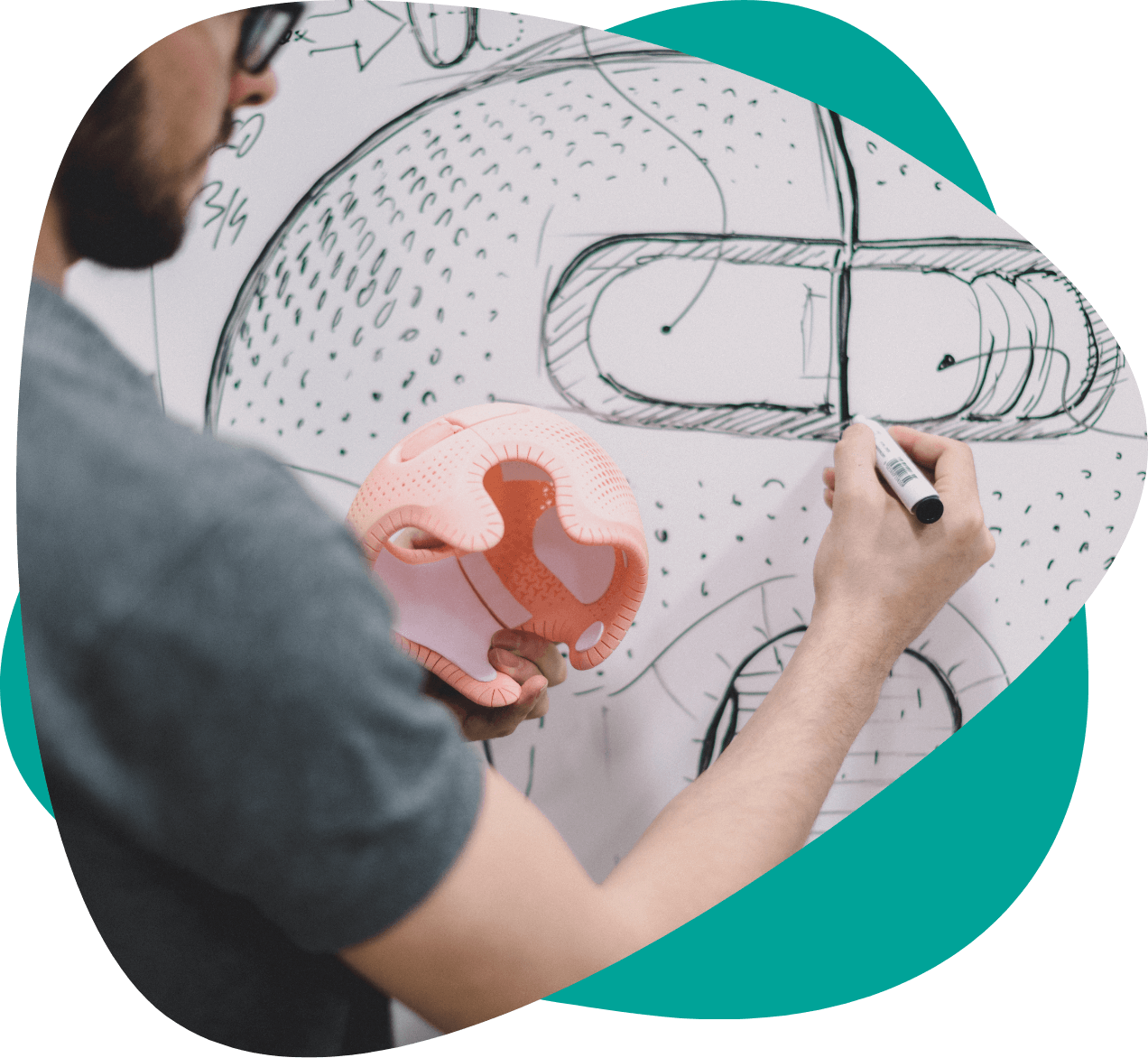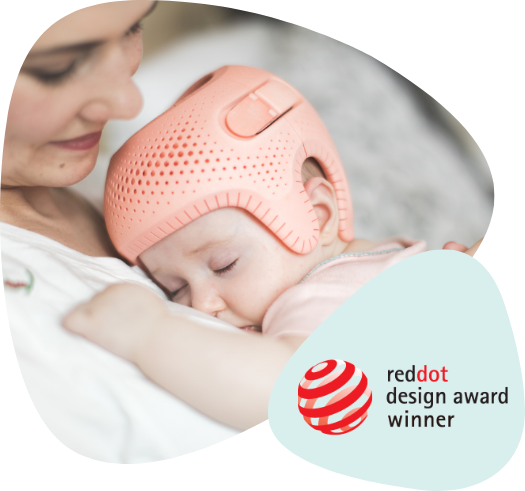 The TiMbandAir is:
Custom-made with accurate fitting for each baby
Easy to use and easy to clean
Breathable, with perforations to promote ventilation and reduce sweating
Up to 50% lighter than traditional models
Thinner shells than traditional models, with each layer individually designed to provide strength, flexibility and comfort
Reduced skin issues (up to 90% fewer)
Controlled results & improved compliance
Winner of the Red Dot Best of the Best Award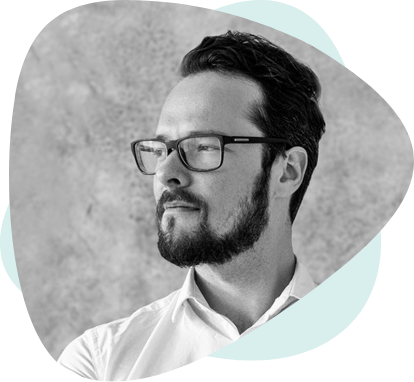 The aim of our devices is not only to effectively treat babies but also to break down prejudices that medical devices are uncomfortable products and having to use them is a necessary evil.
Standard cranial remoulding orthoses are often bulky, heavy and uncomfortable. This is due to the limits of manufacturing technology commonly used in our industry. That's why we have decided to use 3D printing, which gives us the freedom and opportunity to manufacture nearly anything.
Ales Grygar, Invent Medical's chief designer and Red Dot: Best of the Best award recipient.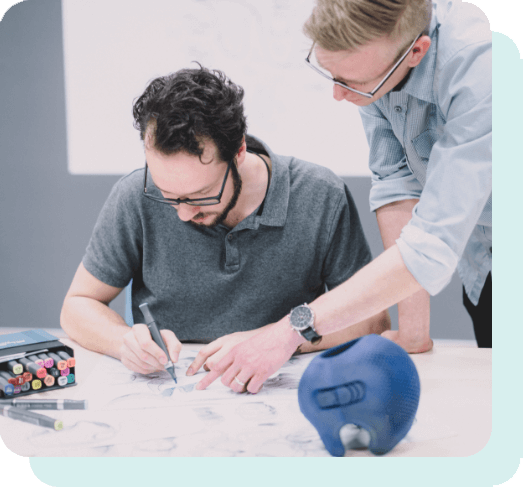 How we make your helmet
Our revolutionary patent-pending bio-responsive technology combines our clinical experience with our technical strengths to offer the following benefits of using the TiMbandAir:
Unlike other helmets, the TiMbandAir has a unique 3 shell construction:
Shell 1 – The inner layer is a soft breathable easy-clean liner for comfort and to minimise sweating.
Shell 2 – The mid-layer is key for control, shock-absorption, and provides gentle, flexible pressure that gives controlled and comfortable correction.
Shell 3 – The outer-layer which gives strength, holds the desired shape and provides protection.
Our technology is always evolving
Our team are constantly looking for ways to improve our product offering, based on feedback, advances in technology and the market demand.
From idea, prototype to product launch, we work in sync with our suppliers to develop new products and product updates.
Our helmets undergo extensive testing to ensure they are of the highest quality before they are used to treat your little one.
We get the best results
World-class experts
Individual treatment plans
Accurate fitting with 3D-printed models
Comfortable, breathable helmets
Easy to use and clean
World-class experts
Individual treatment plans
Accurate fitting with 3D-printed models
Comfortable, breathable helmets
Easy to use and clean
Our specialists are here to provide honest, objective clinical advice. If you have a question or need advice, get in touch with our friendly team.
We provide bespoke 3D-printed helmets for the treatment of flat head syndrome